ARA STARCK
Ara Starck
Ara Starck wurde 1978 in Paris geboren.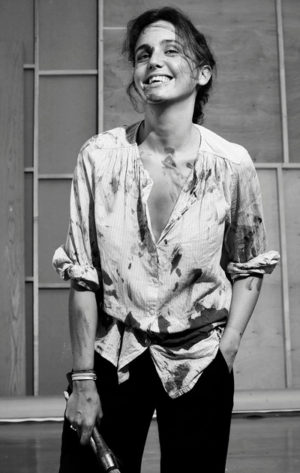 Nach einem Aufenthalt bei den Ateliers de Sèvres und an der Ecole des Beaux Arts in Paris studierte Ara am Central Saint Martins College of Art, bevor sie im Jahr 2002 einen B.A.-Abschluss der Slade School of Fine Art erhielt.
Ara war schon immer von der Idee der Transzendenz inspiriert – dem Übernatürlichen, das außerhalb der Sinne liegt – sowohl im wörtlichen als auch im übertragenen Sinne und sie sieht ihre Entscheidung, unter anderem mit sehr großen Formaten zu arbeiten, als wichtige Triebkraft.
Da sie im Rahmen traditioneller Maltechniken mit Öl, Pinsel und Terpentin arbeitet, kreiert Ara Werke, die zugänglich sind.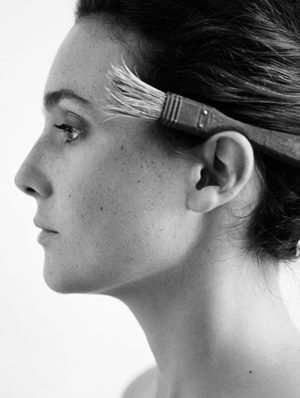 Ihr übergeordnetes Ziel ist es, ein drittes Material zu schaffen, in dem sich zentrale Figuren in einer Fantasiewelt bewegen, als Einladung zum Träumen.
Ihre Arbeit lädt uns ein in ihre Welt, in der optische Verzerrungen und Metamorphosen eine Fülle von geisterhaften Bewegungen offenbaren, die für Künstler und Betrachter jeweils einzigartig sind.
Ara hat Werke für das legendäre Hotel Meurice in Paris, das Hotel Brach in Paris, das Quadri und das Hotel Palazzina Grassi in Venedig, Baccarat, die Weinproduzenten Terra 6840, das Delano South Beach Hotel und das SLS Hotel in Miami, Katsuya Hollywood und The Mondrian Hotel Park Avenue in New York geschaffen – um nur einige zu nennen.
Ara Starck lebt und arbeitet in New York.
Keine Produkte gefunden, die deiner Auswahl entsprechen.